Why TORONTOVERSE will be slowing down over the next while
It's hard out here for a start-up news publisher in the Bill C-18 era.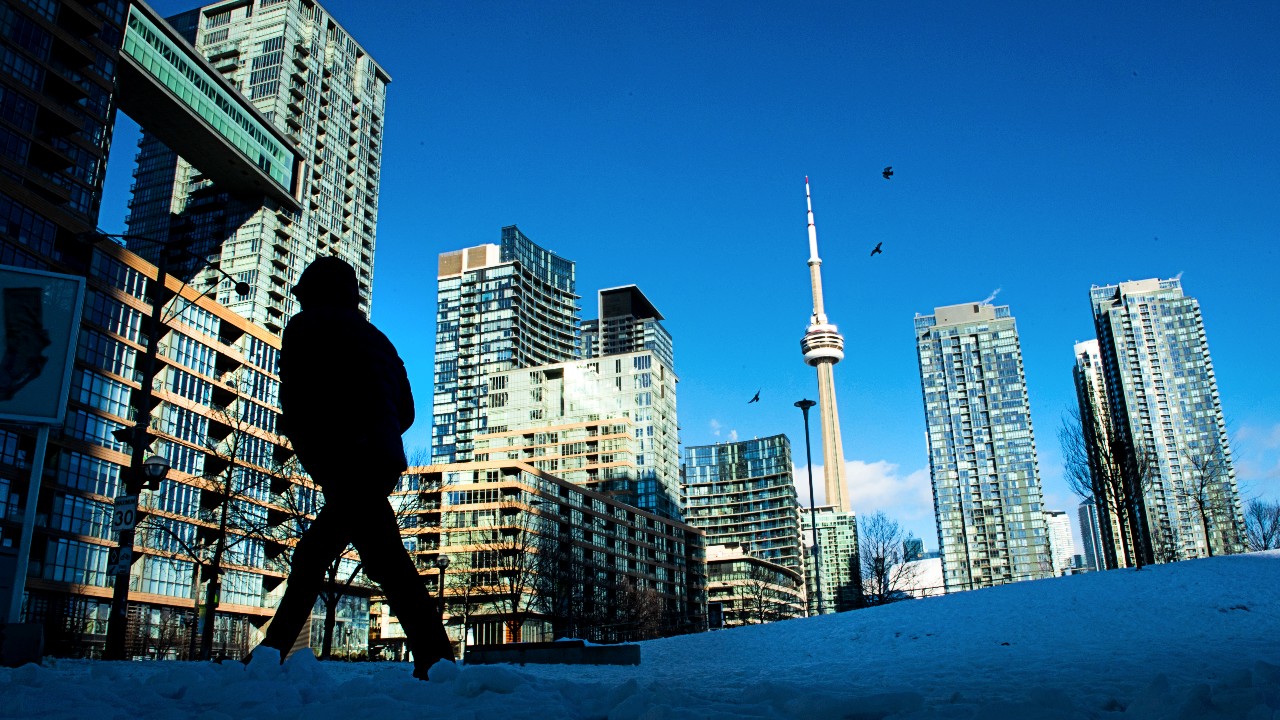 Welp. Here we are. If you're reading this, you found your way to the site despite increasing obstacles. Thank you for that. As always, we appreciate you coming to TORONTOVERSE and checking out what we've created.
But as much as it pains us to say it, those aforementioned obstacles will hinder our ability to keep operating at the level we have been for the past year. With heavy hearts, we're announcing a bit of a slow-down period for the site.
How we got here
When we started TORONTOVERSE in 2022, we were focused on a few big ideas and goals. First, we wanted to create great content about the city, using a unique platform that featured — not just allowed for in certain circumstances — maps and big data visualizations.
The site is built on brand-new publishing technology created right here in Ontario, and we couldn't be prouder of the way it's come together. Over time, we've found even simple stories can jump off the screen using 3D elements or custom pins added to the map that sits alongside articles. And the potential for bigger, bolder executions is basically endless.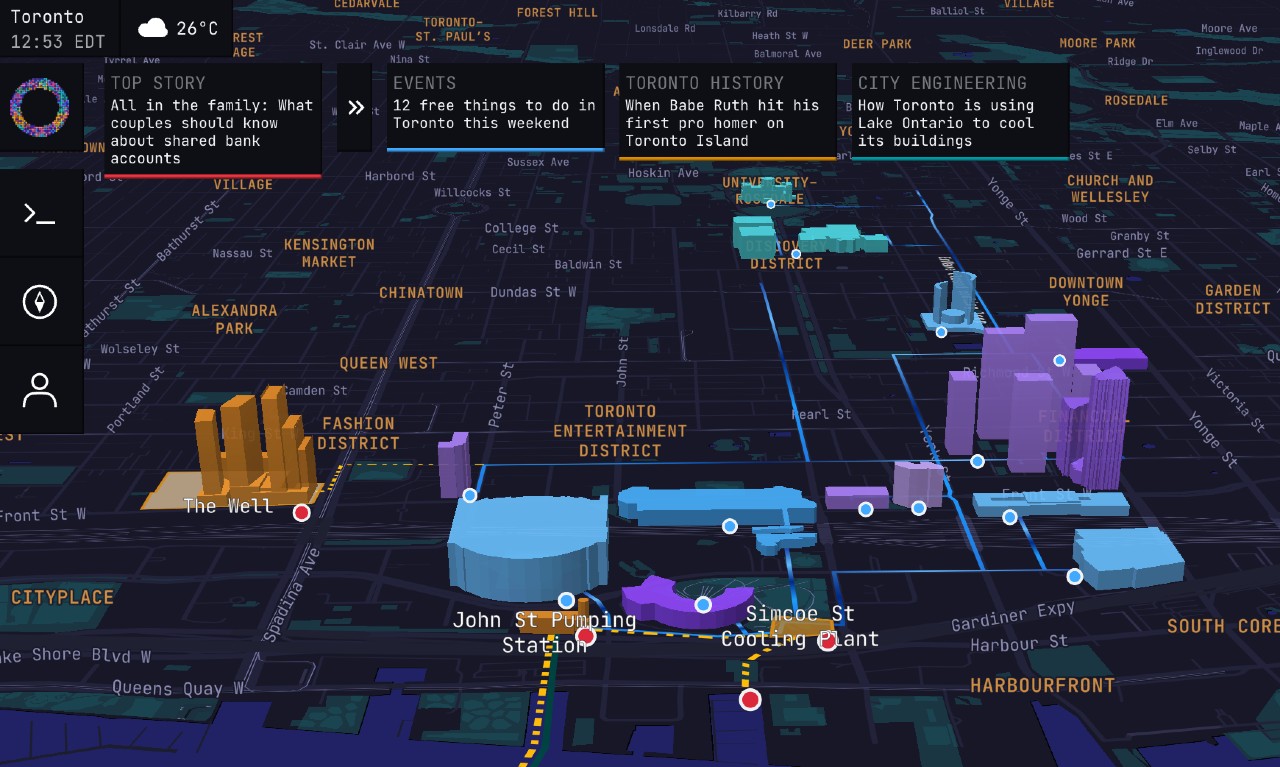 We also wanted to work with creators, many of whom have been disenfranchised by a shrinking market for their services. As part of this, we tried to provide an additional revenue stream for those making a go of things on their own, whether through Substack, YouTube, or another platform, via cross-posting their content on TORONTOVERSE alongside new visuals.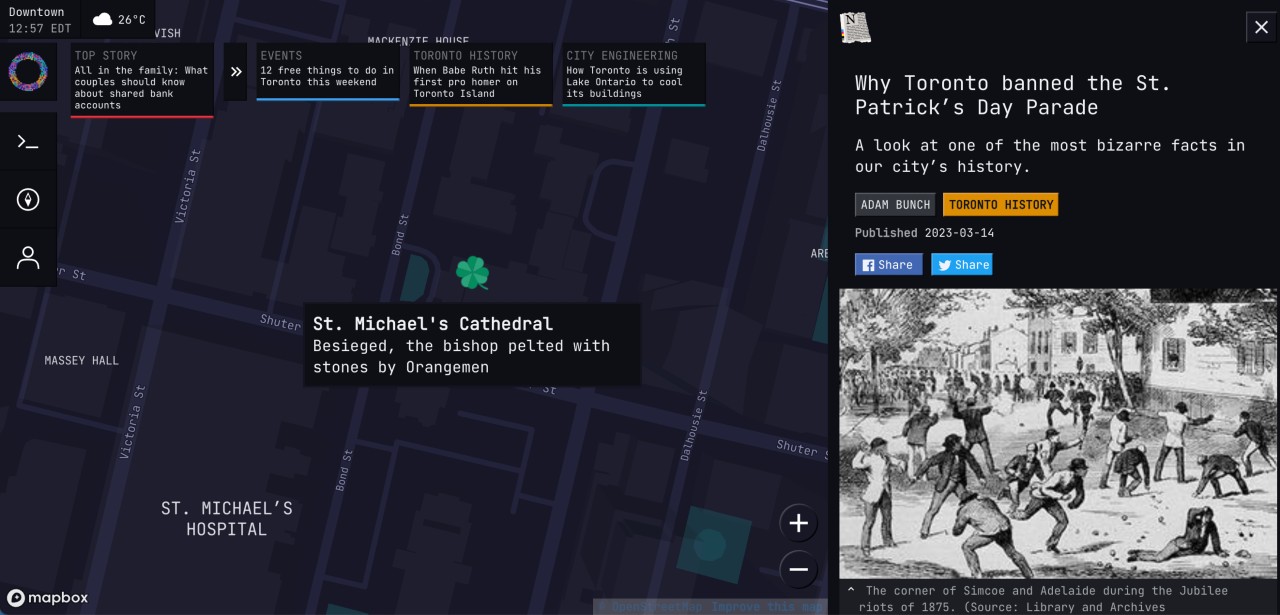 Finally, we wanted to create new ad formats, and help local businesses find potential customers by tracking the way users interact with the site — not mining their personal information.
We were able to accomplish the first of those two goals on a small scale, and we're thrilled about the content we built and the creators we worked with.
However, the last goal didn't come together. We were building towards it, but, as it turns out, we ran out of time.
The challenges facing Canadian media
Fallout from Bill C-18, or the Online News Act — including the banning of news links from Meta platforms Facebook and Instagram — has made it very difficult for web-based publications to find new readers, and keep them coming back.
University of Ottawa professor Michael Geist has written much about the bill and its ramifications. As the Meta links ban came down on Aug. 2, he summed things up well in saying, "Having rejected alternatives that could have avoided this outcome, the government has remarkably created a lose-lose-lose-lose scenario."
Geist went on to write:
Canadian media is a loser, particularly the small and independent media outlets that are more reliant on social media to develop community and build their audience. The loss of Facebook links will take a serious toll and undermine innovative companies in Canada.
TORONTOVERSE is a prime example of that. Over the last few weeks, we've seen our daily traffic shrink drastically.
And while the ban has been hard on our readership, it's been even harder on our ability to raise funds. The ban hit in the middle of a fundraising round for us, which had been going pretty well in a tough environment. Unfortunately, the effects of Bill C-18 have added a huge new uncertainty to the process, and things only seem to be getting worse.
Legacy media with established brands and audiences earned over several years — not to mention long-established traffic drivers such as apps and newsletters — won't likely feel the effects as immediately or strongly.
But we hadn't gotten there yet. Our first newsletter, City Report, which pulls the top Toronto stories from across the web every weekday (subscribe today!), is little more than a month old. So, until something changes with Bill C-18, we won't be able to continue operating as we have been.
Politicians and Senators just shrugged their shoulders when independent and digital media companies repeatedly warned them about the likely consequences of Bill C-18. This is the result for innovative media startups.https://t.co/e31UiUCJZs

— Michael Geist (@mgeist) August 31, 2023
What's next
We wait and see, both as an industry and as a publication.
At TORONTOVERSE, we're going to slow our operations and keep an eye on the news, hoping for some movement from the federal government that will allow a return to the way we'd been functioning, with the hope of once again building audience via news links.
We'll still run our newsletter and publish new content, but we're going to focus mostly on the rich, interactive data stories we're known for.
As we said above, we're immensely proud of what we've created, and we're both sad and disappointed by what's happened here. But we still love Toronto and hope to be back at full strength again sooner than later.
---
Get to know TORONTOVERSE
If this is your first time here and you're wondering what we're all about, close this article to find our news feed. It contains our latest content, a sampling of archive material, and a bunch of "Place of Interest" stories featuring some of our favourite Toronto spots. You can click through to stories from the feed or from icons on the map.
Code and markup by Craig Battle. ©Torontoverse, 2023