How Wheelchair Basketball Canada's training strategy is evolving in Scarborough
With the Toronto Pan Am Sports Centre as home base, Wheelchair Basketball Canada is adapting in order to remain among the international elite.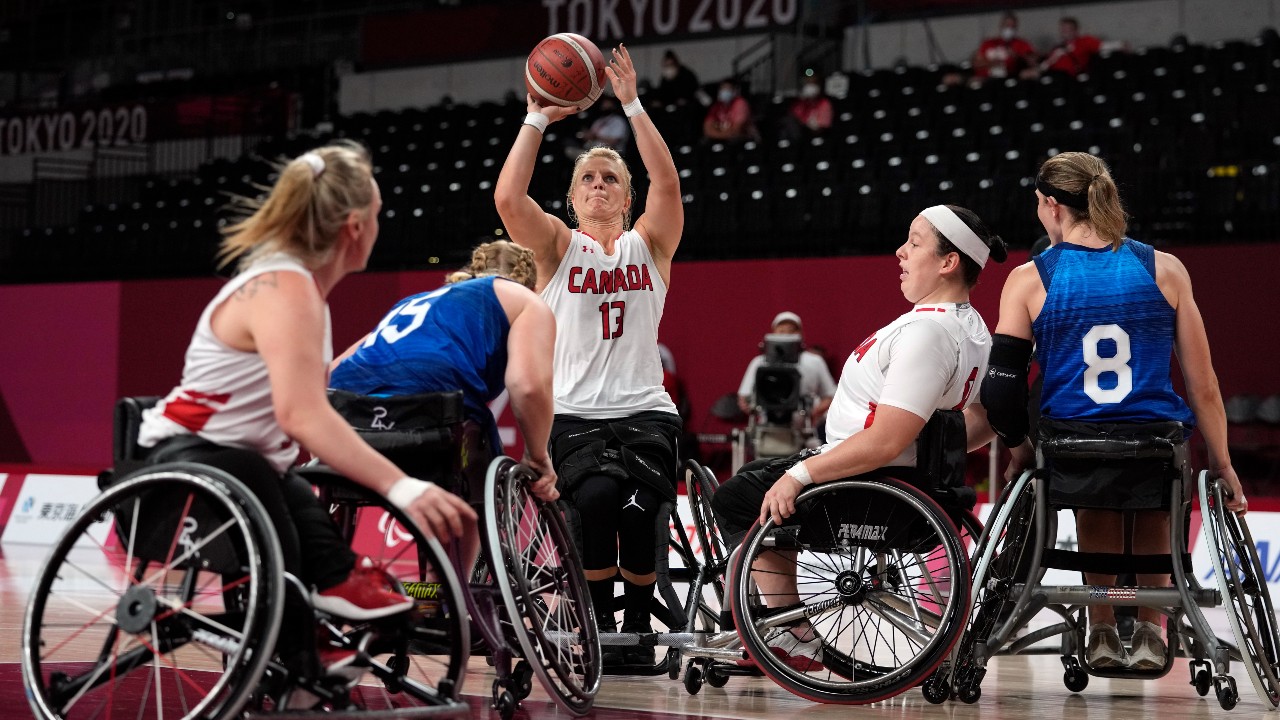 In 2013, Wheelchair Basketball Canada (WBC), the national governing body of the sport, did something unprecedented: They opened a centralized program called the National Academy for their elite athletes. That meant moving athletes from their home cities across the country to train at a single location: the then soon-to-open Toronto Pan Am Sports Centre in Scarborough.
Paul Zachau, who now works for Sport Canada as a program officer, was part of building the training environment in his role as the high performance manager. He says that there were a number of factors that led to the National Academy coming to pass at a time in Canadian para-sport where the country's wheelchair basketball teams were dominant — the men's team had won gold in London 2012 to go along with two other Paralympic golds and one silver since 2000, while the women had medalled at every Games from '92 to '04.
In short, cracks were beginning to show.
"It was getting harder and harder to replicate those results. And there were two … primary reasons behind why that was, at least in our minds. The first being that most other countries that were prominent in wheelchair basketball had their players playing a lot more games and getting a lot more quality practice time.
"The other [issue] was the lack of depth that we had in our athletes pool," adds Zachau. "When we needed younger athletes — newer athletes — to step up to fill a gap, what we found was … they were lacking fundamentals in a lot of cases."
With Own The Podium funding coming available, Zachau says the national brass felt a centralized program would help fix some of these issues. However, what WBC would discover is that doing something that had never been done before in North America — centralizing Paralympic athletes for an extended period — would have its own share of hiccups.
Opened in Sept. 2014, the Toronto Pan Am Sports Centre hosted several events at the 2015 Pan American Games. (JHVEPhoto/Adobe Stock)
Centralizing the program
Another influential figure on the parasport landscape at the time was current Wheelchair Basketball Canada executive director Wendy Gittens. She's been with the organization since 1999 and agrees that the goal of the centralized National Academy was to create a stronger stable of athletes.
"I would say even probably as early as 2011, 2010, we started to look at our high performance program, and dive really deep into, 'What do we need? What do we need to develop future athletes? How do we identify future athletes? How do we get athletes ready to get on the national team and be able to perform?'"
Enter another veteran of the program: Michael "Frog" Frogley. No stranger to WBC, Frogley played for Team Canada between 1989 and 1992 before going on to coach the men's team from 1997 to 2004. He also coached for several years at the collegiate level at the University of Wisconsin-Whitewater and the University of Illinois.
For him, after 17 seasons spent in Champaign-Urbana, Ill. — what some would call the birthplace of elite North American wheelchair basketball — coming home to start the academy meant a new challenge.
"For me, I've always wanted to go into different situations, take the things I've learned previously, help wherever I am to grow and maximize it, and then grow myself," he said. "And I felt that at the time, I'd been at the University of Illinois a long time.... I felt like I'd grown as much as I could, and I was contributing as much as I could in that space. And I wanted to contribute more."
Though Frogley's college coaching had given him lots of experience in a centralized training environment, he says there was still lots to learn. First, figuring out how to set up a program from scratch. And second, educating the athletes on what that would mean for them.
Times of brief centralization had happened before under national team coaches like Manitoba's Bill Johnson, with the women's team coming together for short periods, and the junior national team had often trained at Variety Village, a Scarborough sports complex dedicated to those with disabilities. But the WBC athletes now were set to try something that had never been done on a national level over an extended period.
Unlike Frogley's time at the University of Illinois, where all of the athletes were coming as students who were supposed to be putting school first, the National Academy had a wide variety of athletes with an array of backgrounds.
Learnings from a bold experiment
Having now left the program and begun working with Own the Podium as a summer Paralympic performance advisor, Frogley says there are lessons from that time period that endure.
"It grew people as individuals, helped a lot of these individuals really begin to discover who they were as people, because of the age they were at in their own personal development."
But from a results perspective, Canada didn't sustain their momentum from the previous two decades. Both the 2016 Rio and 2020 Tokyo Paralympics saw Canada's sides fall out of medal contention. While there were bright spots — like a 2014 women's world championship win on their home court — the world had caught up.
Frogley says that despite the level of training the athletes were getting, and the fact that they were improving, the one area he feels the National Academy didn't succeed as well with was balancing other parts of the athletes' lives — like school.
"I think the one thing we weren't as successful at was combining the other — I'll call it the 'academic professional' — element of people's lives. We didn't do that as well."
Building the talent pipeline
There was also tension at the junior level, with some teams and coaches feeling that their best players were being cherry picked away to join the National Academy in Scarborough.
Christina Swett, who worked for Wheelchair Basketball Canada before spending time as an athlete at the academy herself, says that the program's heart was in the right place, even if opinions may vary on whether it met its goals.
"I think it's important that we remember that nobody was acting maliciously. Everyone really, truly, felt that this was the best option for continuing to develop young athletes."
Swett, who now coaches at the grassroots level mentoring young women entering the sport, says that the academy's development ethos was clear from the start.
"The hope was that the programs that these young athletes were leaving, were robust enough and sort of established enough that they would continue to recruit new athletes into the programs and develop them, and that those athletes that we're centralizing would be able to return to those programs as mentors and leaders and someone that those younger athletes could then look up to."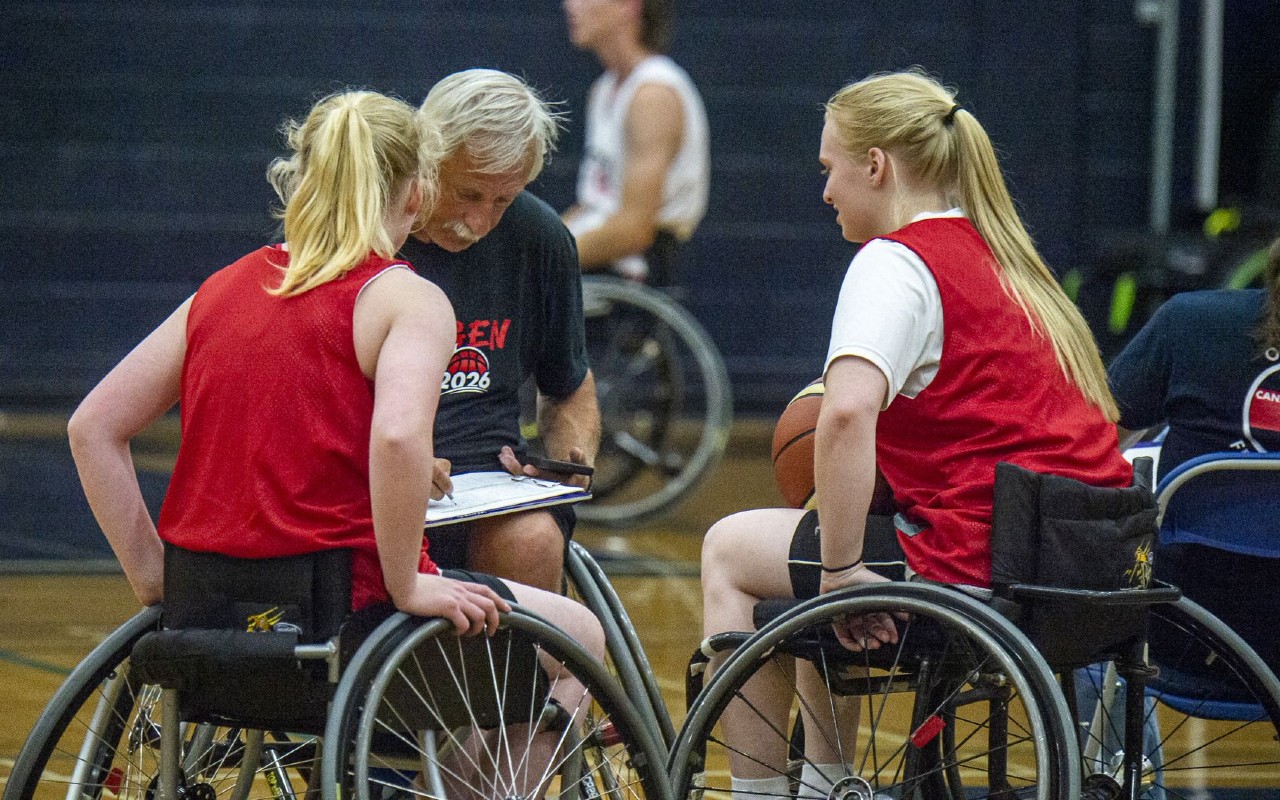 What's next for WBC training?
Though the academy still exists, more and more national team athletes are showing up in the collegiate ranks and some have continued to play in Europe — where leagues in places like Germany and Spain offer paid opportunities.
Frogley says that's congruent both with what he's seeing across the elite sports landscape as a whole and with the original vision he had for the program.
"The academy was never intended to be a permanent location, because it's understanding that we're looking at a particular age of athletes, and how we help them maximize their development," he says, noting that progression through stages from junior teams to centralized settings and onward is part of the process of becoming an elite athlete. "To complete the maximization of their potential, they have to leave and go someplace else."
Now, according to Gittens, the academy has shifted to a national training centre, or hybrid, model. While there used to be 25 athletes a day in the Pan Am Sports Centre gym — some centralized and others dropping in — she says that number is now more like 10. The organization is also more focused on bridging the gap between junior provincial programs and the senior level.
"A lot of [provincial junior program development] is volunteer driven. A lot of the provincial coaches aren't paid. So there's that massive gap between how we're operating at a high performance level and the national team level, and what our programs are doing. And so the expectation that our provincial programs are going to be able to do what we need them to do is not really feasible. So we have to own that."
As the national teams push towards a recently postponed world championships — now set to be played in Dubai in the summer of 2023 — the continued evolution of WBC's training centre will play a big part in Canada's medal chances.
Code and markup by Bridget Walsh. ©Torontoverse, 2022