10 Fringe shows for every type of theatregoer
The Toronto Fringe Festival runs from July 5 to 16. Here are our best bets, no matter your theatre style.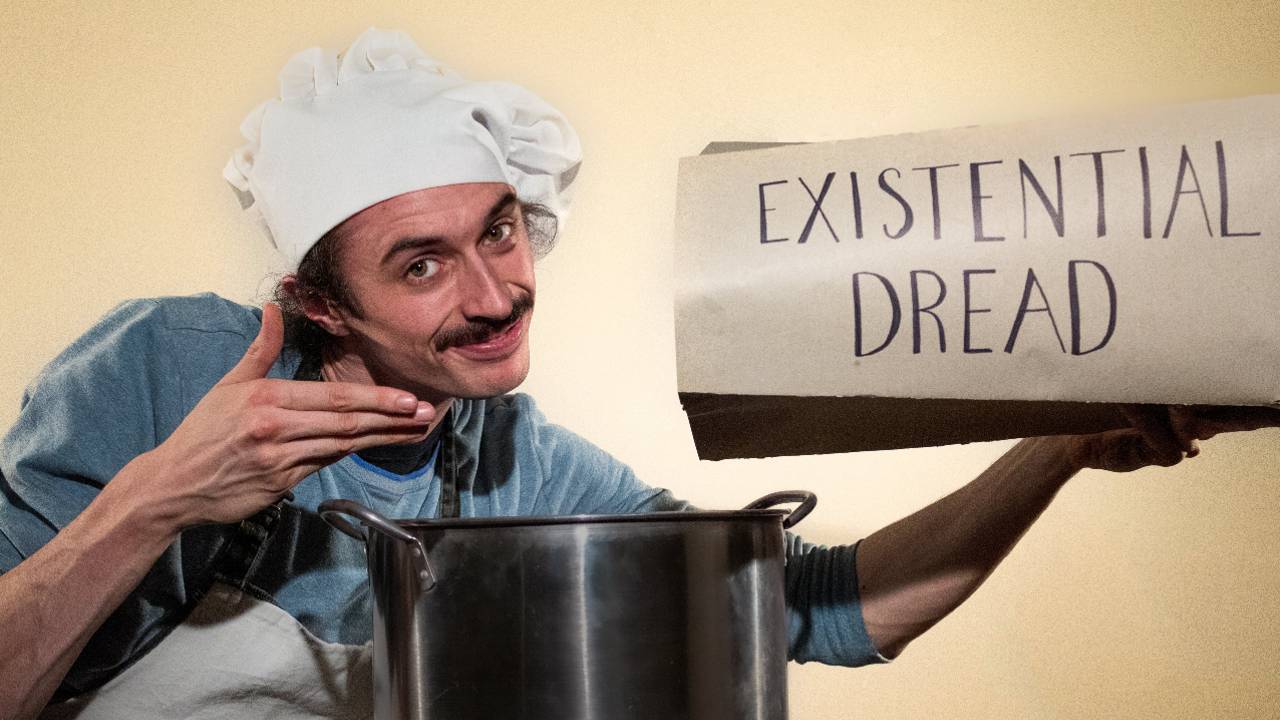 With over 100 shows to see, it's impossible to take in everything at the Toronto Fringe Festival, which begins July 5 and runs until July 16 at a dozen theatre spaces and five "unconventional venues" across the city
As a veteran of more than 25 Fringes, let me point you in the direction of 10 must-see shows — some by proven vets, some by up-and-coming talents, and some that just sound cool. To help you further, I've identified the type of theatregoer who would like each show.
Keep in mind that the Fringe is all about discovery. Some of my favourite festival experiences have come from shows I knew nothing about but ended up seeing because I had a free slot.
And remember that even if you're stuck in an underwhelming show, it's probably less than an hour long, so you'll soon be able to get up and head to your next one. That's the Fringe.
You can buy tickets and passes here. See you in line and at the POSTSCRIPT Patio!
For the Fringer who wants to back a winner: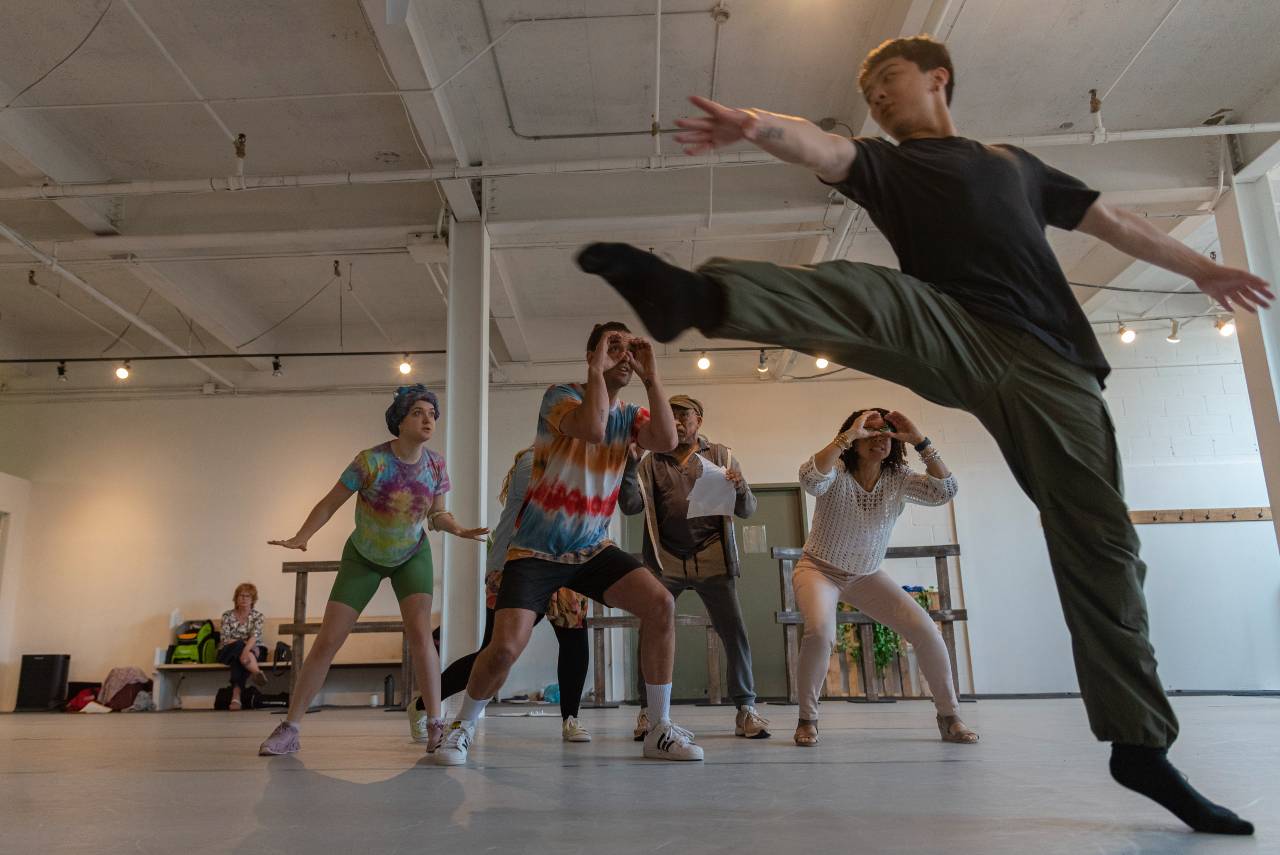 Dancer
A musical about a prize-winning horse named Dancer? Played by dancers? Why not? It's the Fringe!
This show by musical veterans Jim Betts (book and lyrics) and Marek Norman (music) won the 2023 Adams Prize for Musical Theatre, and its huge cast includes such well-known performers as Sterling Jarvis, Daniel Kash, Barbara Barsky, Sam Rosenthal, Louise Camilleri, and Mark Cassius.
With a running time of 90 minutes, this tale about the first Canadian horse to win the Kentucky Derby sounds like a safe bet.
July 5 to 16 at the Al Green Theatre (750 Spadina Ave.)
For the Fringer who's seen every episode of
RuPaul's Drag Race: Untucked

: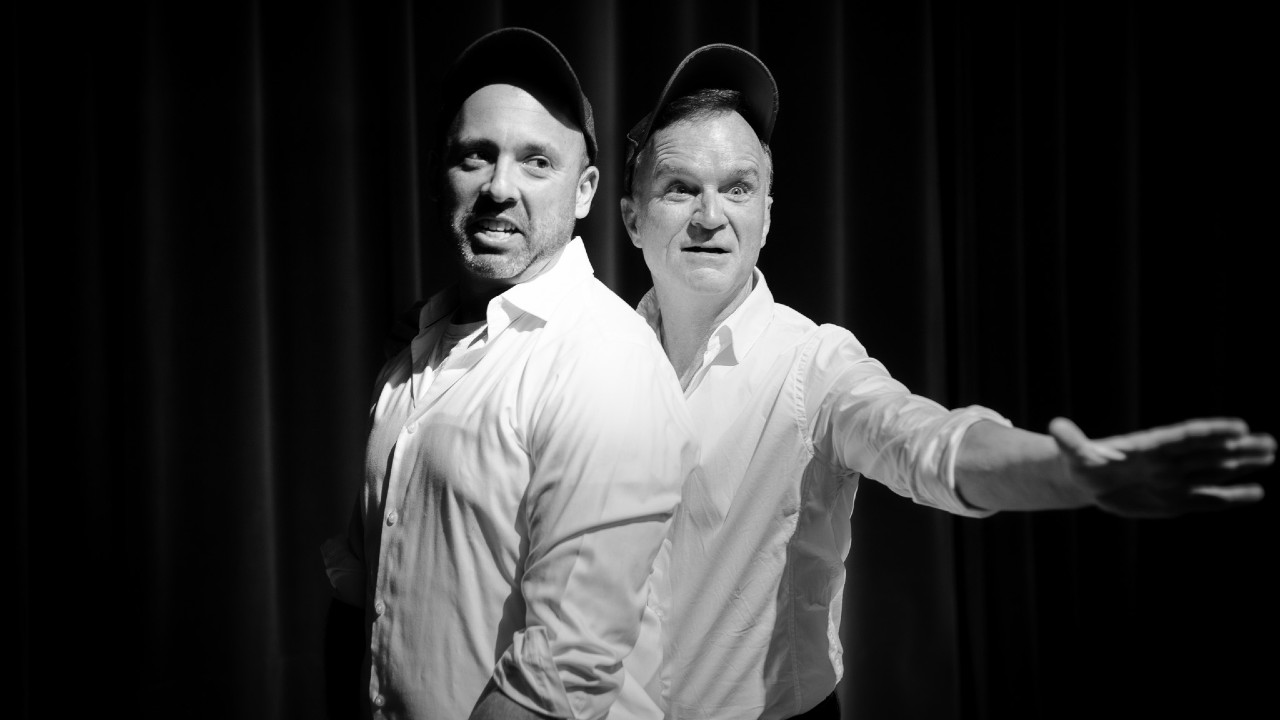 Blake & Clay's Gay Agenda
Gay for Pay with Blake & Clay, last year's savagely funny Fringe hit about two gay thespians (Jonathan Wilson and co-writer Daniel Krolik) delivering a seminar to straight actors wanting to know how to "play gay" and win awards, was so successful it got a remount at Crow's — and a Dora nomination for best new play.
Now the duo — the brainchild of Krolik and writer/director Curtis Campbell — are back in a sequel that satirizes the disagreements and infighting among the diverse 2SLGBTQIA+ community. Sounds like perfect post-Pride viewing.
Note: This show, like a few others (see Choir! below), is only getting four performances, so plan accordingly.
July 7 to 14 at the Tarragon Theatre Mainspace (30 Bridgman Ave.)
For the Fringer who enjoys historical dramas: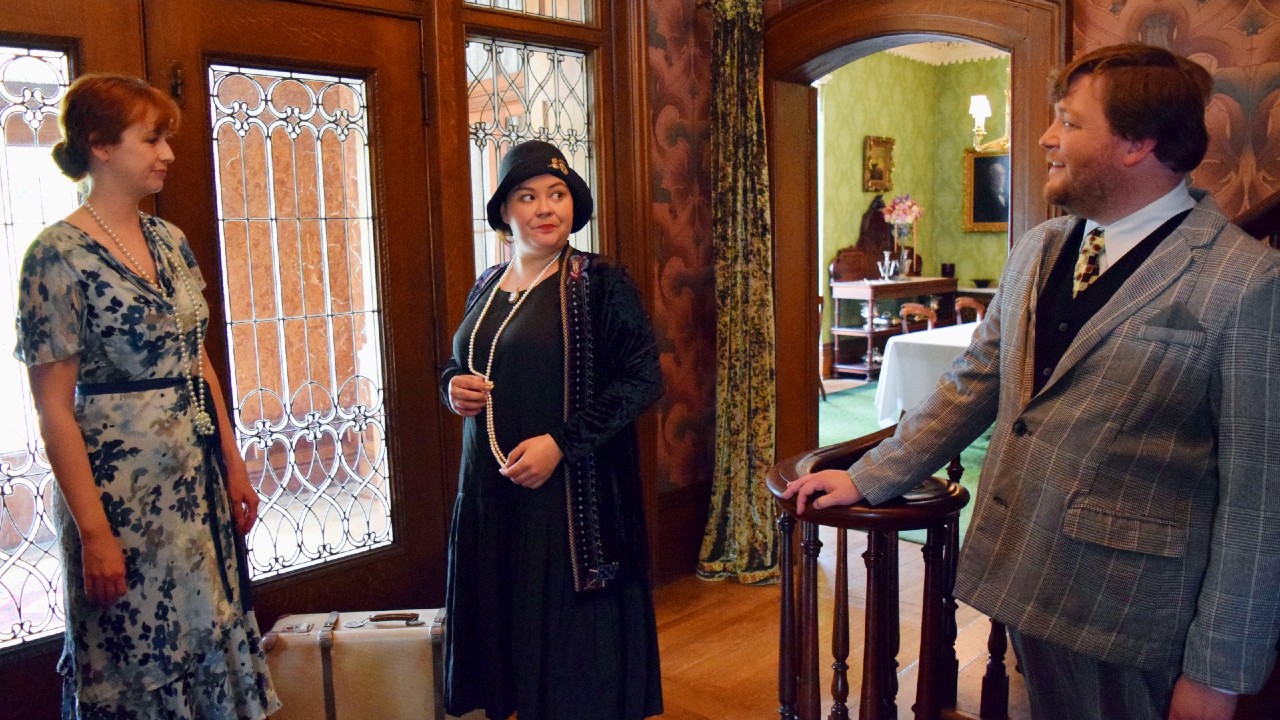 The Will of a Woman
Playwright Steven Elliott Jackson is obsessed with bringing bits of history to dramatic life, which he's done in shows like The Seat Next to the King (which received one of my rare 5N reviews) and last year's sold-out Fringe hit The Garden of Alla. In his latest play, he's been inspired by Elizabeth Bethune Campbell, who in the 1920s became the first woman to defend herself before England's Privy Council after she discovered her mother's trust had been defrauded.
Because the play's being performed at the intimate Spadina Museum, seating is limited — so don't miss out.
July 5 to 16 at Spadina Museum (285 Spadina Rd.)
For the Fringer who loves Cheryl Strayed's
Wild

: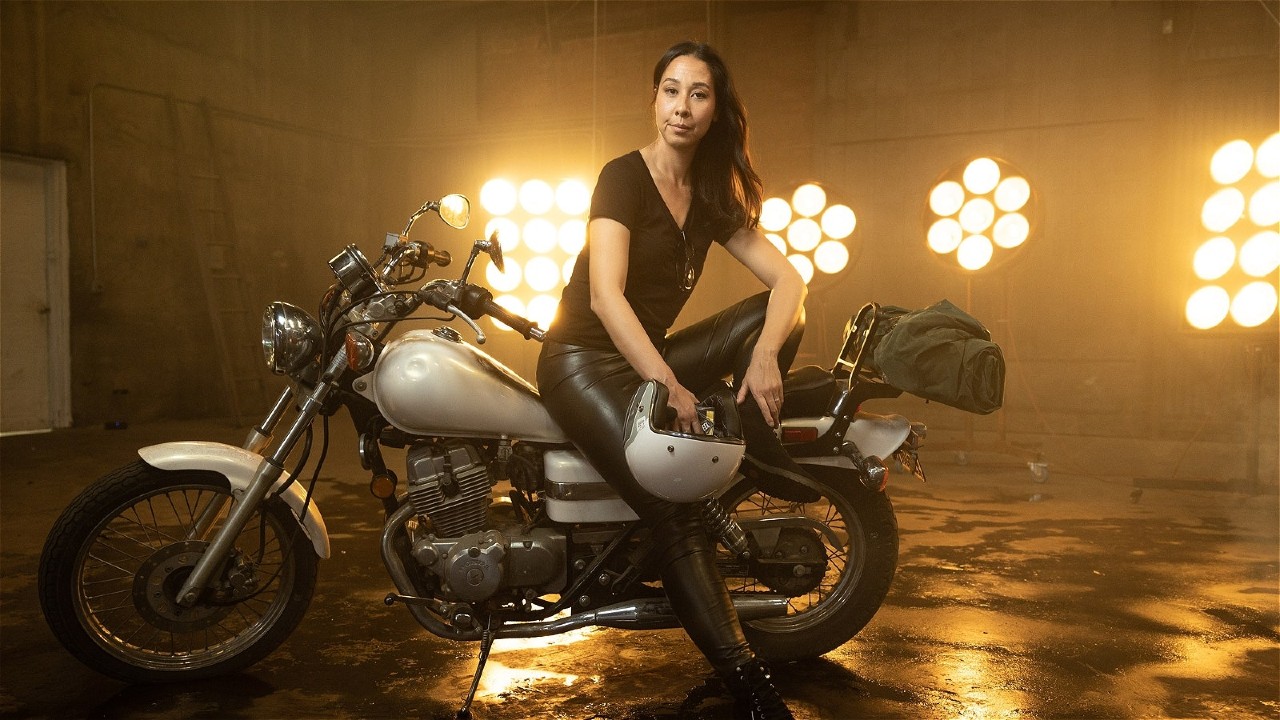 Sadec 1965: A Love Story
Some stories just call out to you. I've never heard of actor/writer Flora Le, a Canadian storyteller who now lives in Washington, D.C., where she's a lawyer. But her solo show about her six-week solo motorcycle trip through Vietnam to better understand her estranged father sounds fascinating.
After her dad passed away, Le discovered the correspondence between him and a woman he left behind in Vietnam during the war. Those letters gave her the missing piece to put together this story, which has motored through Fringe festivals across North America.
July 5 to 15 at the Tarragon Theatre Mainspace (30 Bridgman Ave.)
For the Fringer who wants farce with a deadly edge: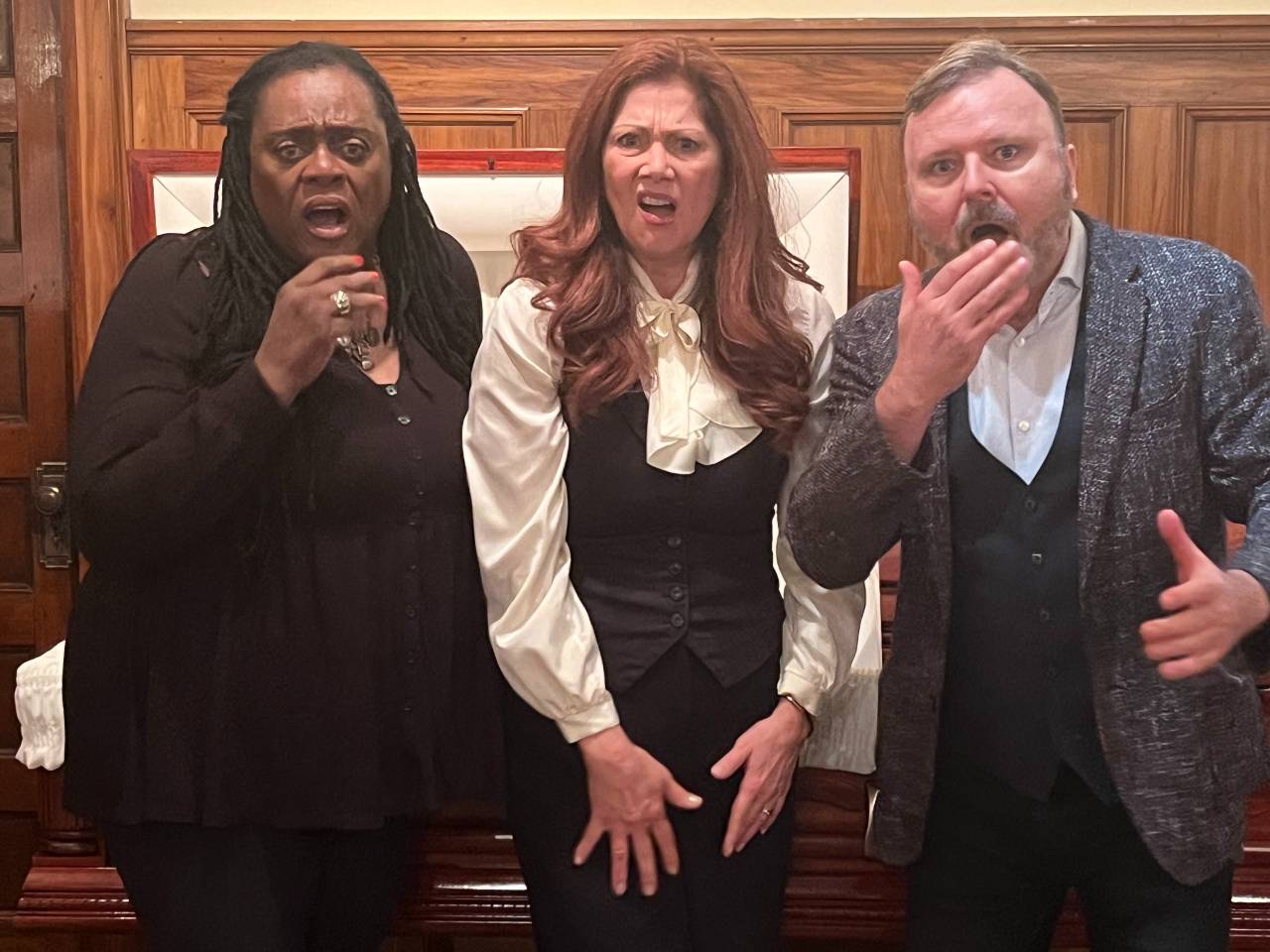 Hymns and Hearse
Tricia Williams is a well-known actor, singer, and writer whose credits include Adventures of a Black Girl in Search of God, The Martha Stewart Projects, and She Never Bought Me an Easy-Bake Oven.
This comedy, her first full-length script, follows the financially struggling owners of a funeral home who discover their latest dead body … isn't dead. They need the money, so what to do? Finish the job?
Besides Williams, the cast includes Maria Syrigiannis, who co-starred with her in last year's breakout hit The Sorauren Book Club, and another actor/writer, Justin Hay. Expect some deadly laughs.
July 6 to 15 at the Tarragon Theatre Extraspace (30 Bridgman Ave.)
For the Fringer looking for a serious, high-concept musical: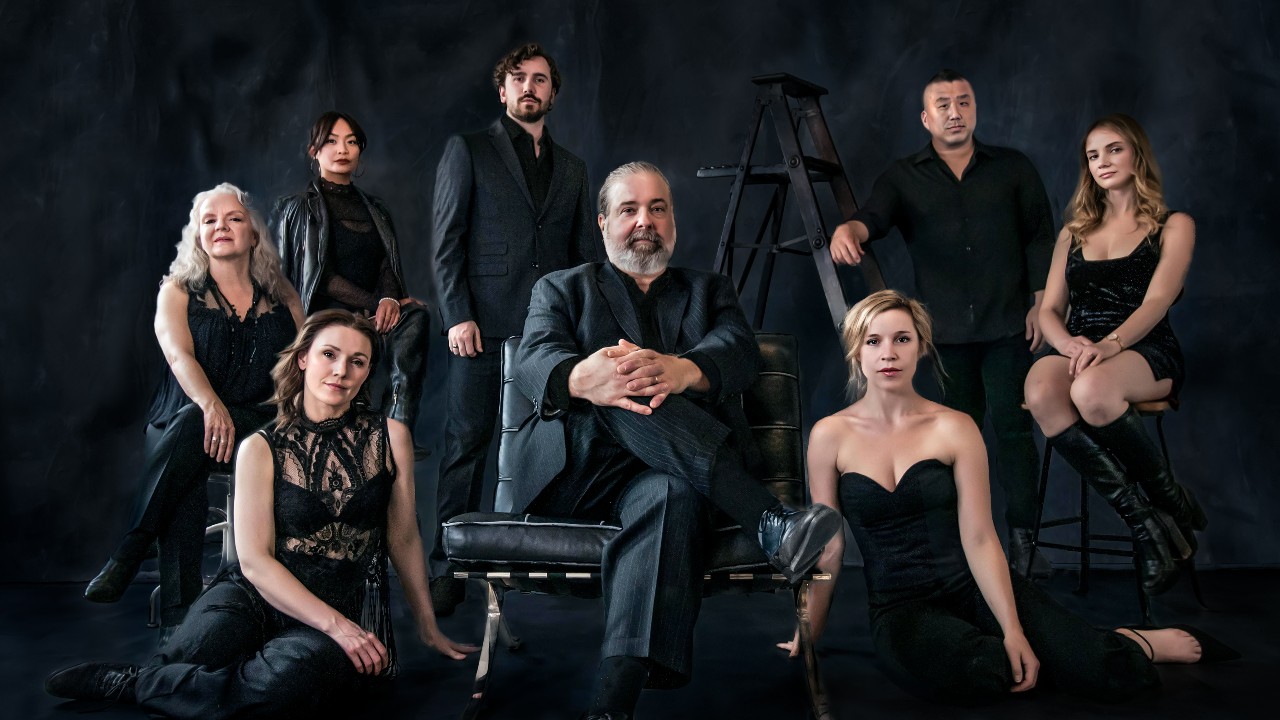 The Man with the Golden Heart - A New Musical
How's this for a musical concept? The eponymous dude with the golden heart helps people who are in need — but every time he does so he gives away a bit of that organ, killing him a little each time.
Writer/composer Andrew Seok, whose Fringe hit Echoes: A New Musical proved he knows how to compose stirring power ballads, visits three points in Canadian history to show this man healing wounded people. With impressive names like Tess Benger, Bruce Dow and Charlotte Moore in the large ensemble, these songs should be beautifully sung as well.
July 5 to 16 at Jeanne Lamon Hall (427 Bloor St. W.)
For the Fringer in search of something original: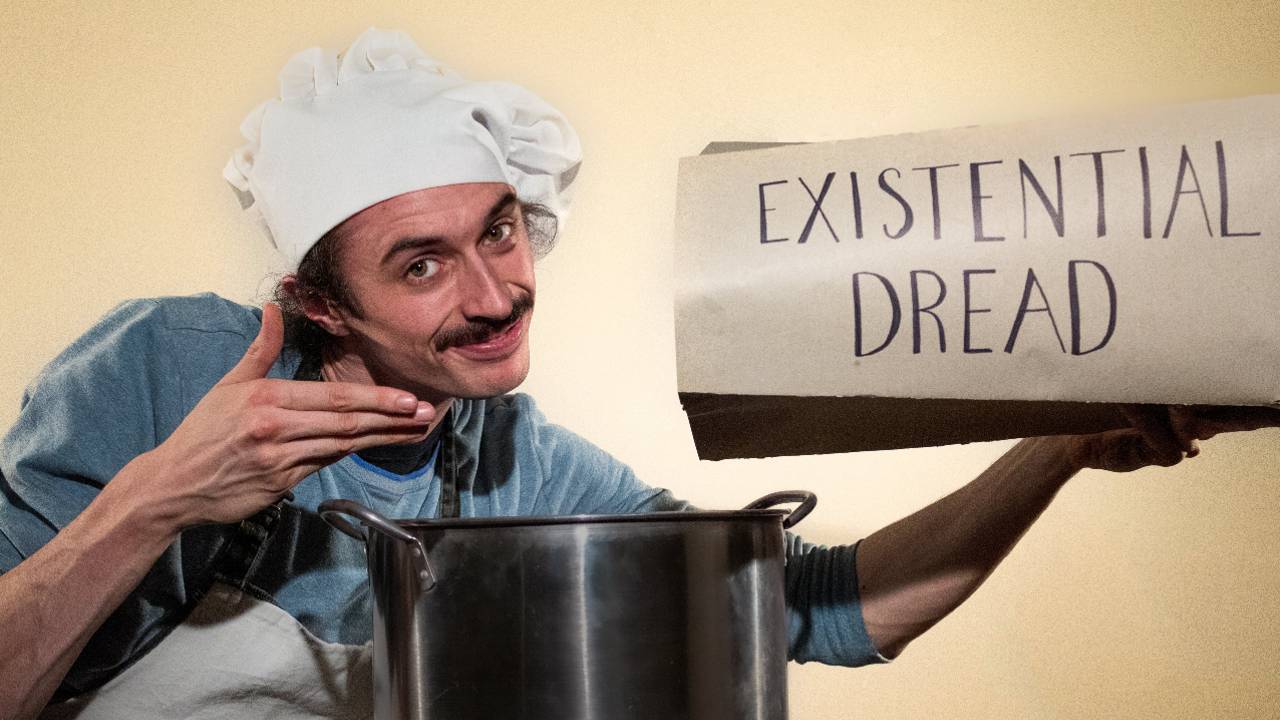 One Night Only
Despite its title, I don't think this show has anything to do with the musical Dreamgirls. But its synopsis and clever marketing approach do make it sound intriguing.
Nicholas Eddie, who's been part of two excellent ensemble shows — Italian Mime Suicide and Theatre Rusticle's A Midsummer Night's Dream — is the protagonist in this cabaret show. After getting a call from the RCMP, he has to dance, frolic, and do yoga to rid himself of his sudden existential dread.
The fact that talented actor Sepehr Reybod (of the recent Soulpepper show English) is making his directorial debut is another plus.
July 6 to 15 at Theatre Passe Muraille Backspace (16 Ryerson Ave.)
For the Fringer who's not afraid of clowns: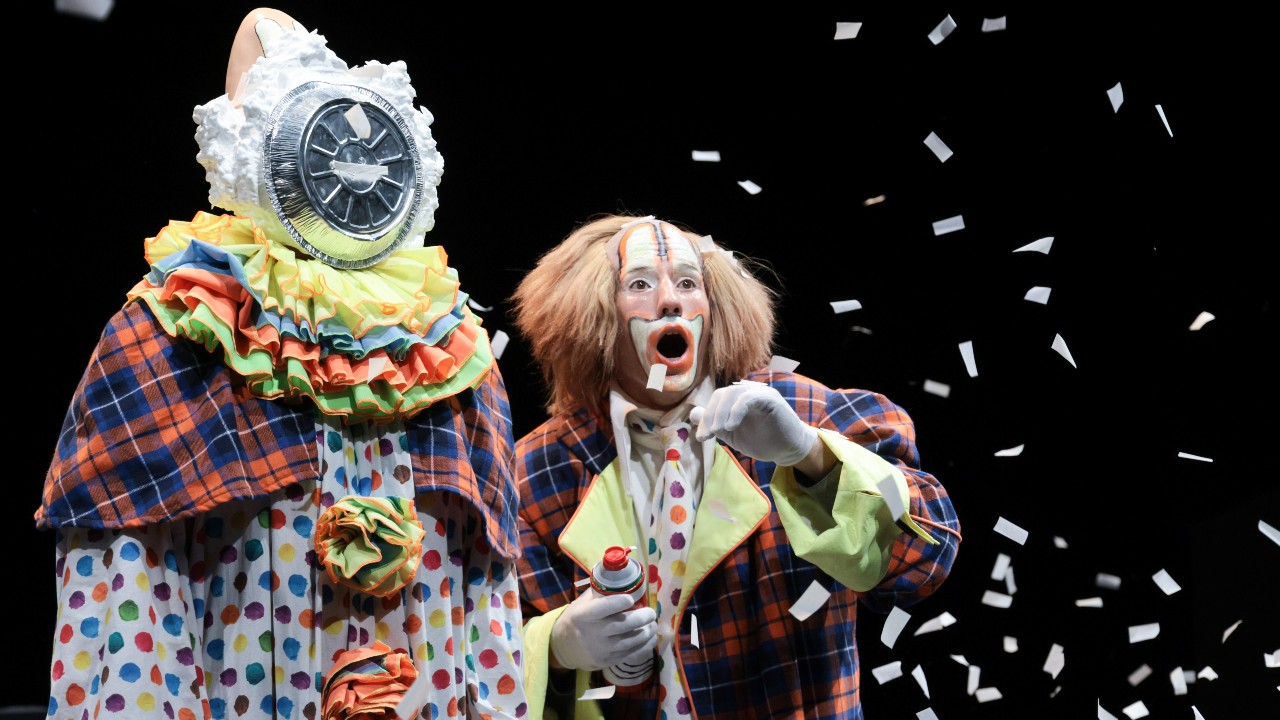 James & Jamesy: Easy as Pie
It wouldn't be the Fringe without a clown show. U.K.-based Fringe faves James & Jamesy (Aaron Malkin and Alastair Knowles) have racked up five-star notices from reviewers across North America for shows like 2 for Tea and O Christmas Tea. Now, along with director David MacMurray Smith, they're putting their unique spin on that staple of physical comedy: getting a pie in the face.
Don't expect a mere series of sight gags, however. Easy as Pie, which also includes some audience interaction, explores things like failure, trauma, love, and healing. In other words, it's not just clowning around.
July 5 to 12 at the Factory Theatre Mainspace (125 Bathurst St.)
For the Fringer looking for the next generation of musical talent: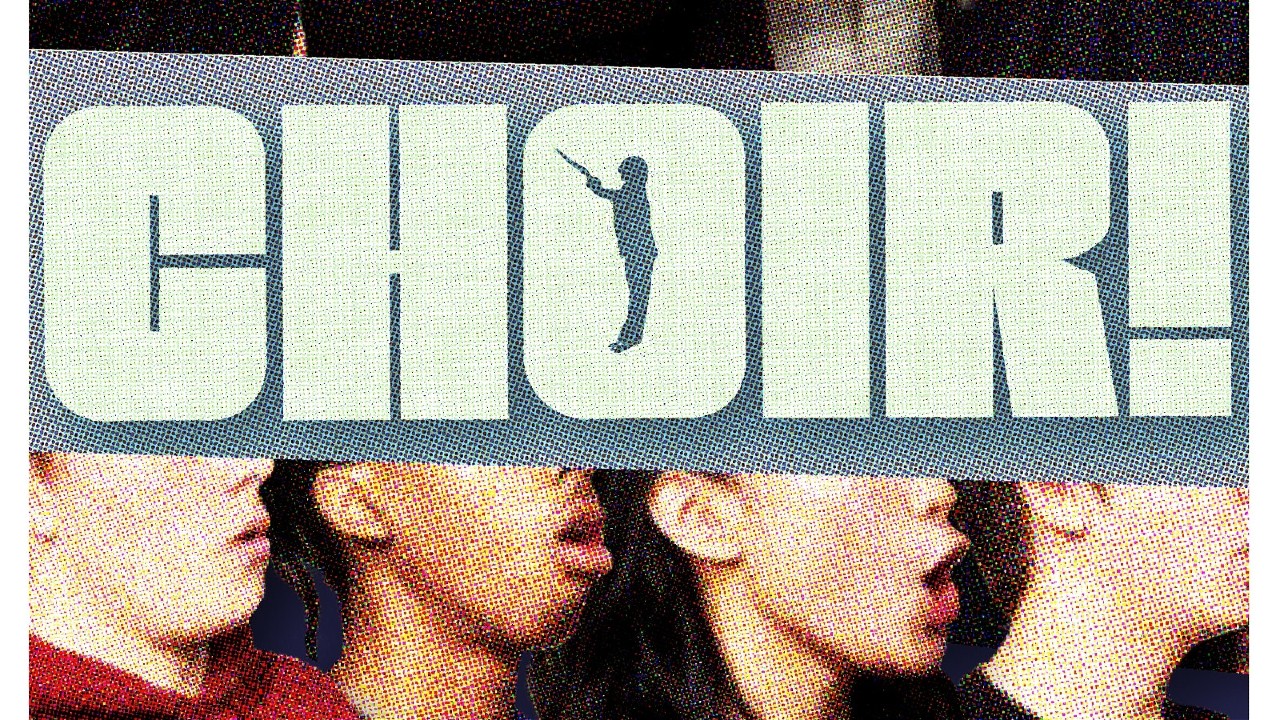 Choir!
Anika Johnson and Barbara Johnston know how to get beautiful work from young musical theatre artists, as they've proven with previous shows like Summerland and Be Kind Rewind, both co-written with Suzy Wilde.
In this semi-autobiographical musical comedy set in the early aughts, the creators show us a year in the lives of a classical youth choir who are training for a major competition in the big city. The Al Green Theatre stage is a notoriously difficult space to perform on, but the cast of over 30 young singers should fill it just fine — and earn that exclamation mark in the show's title.
July 5 to 16 at the Al Green Theatre (750 Spadina Ave.)
For the Fringer searching for a poignant show about a serious issue: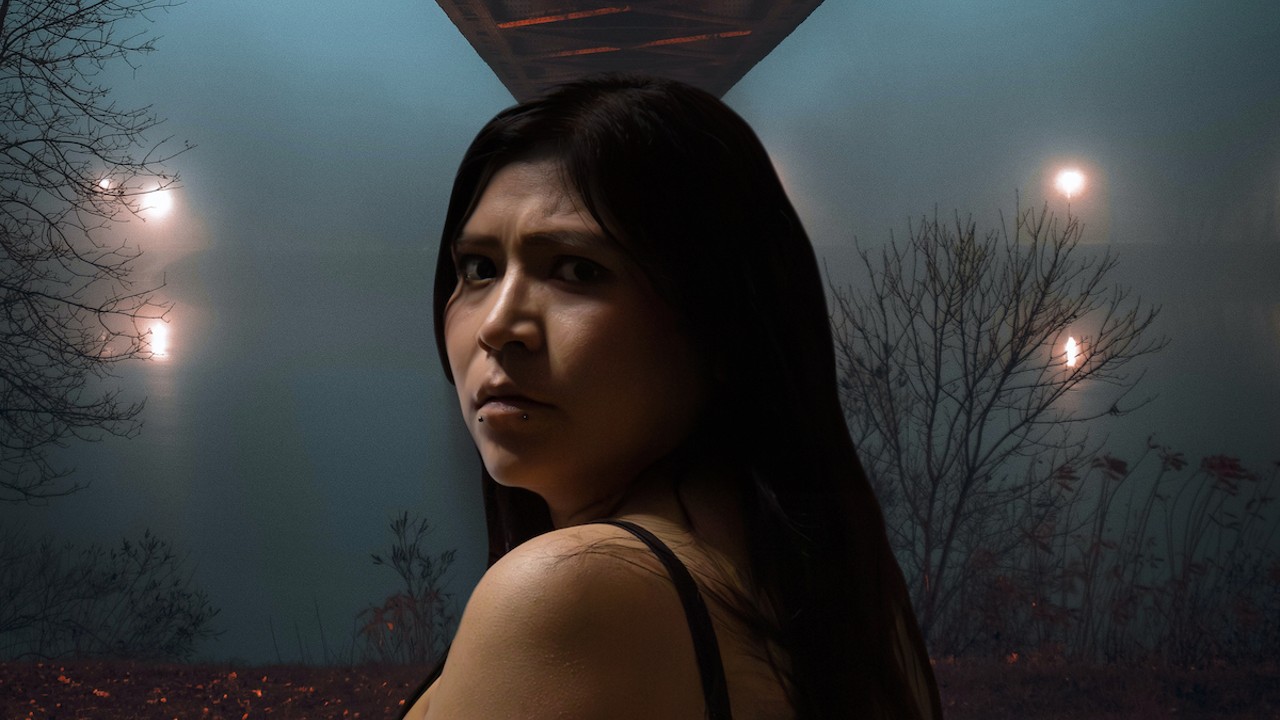 The Bridge
The all-too-urgent issue of missing and murdered Indigenous women takes dramatic form in this new solo show written and performed by Pesch Nepoose.
An alumna of the Centre for Indigenous Theatre, Nepoose plays Kara, a young Indigenous woman who takes us through the events that lead to her being abducted and held captive. We in the audience are then tasked with helping Kara find some resolution.
With Dora Award–winning director Ed Roy at the helm, this debut solo performance by an emerging artist should be a revelation.
July 7 to 14 at Native Earth's Aki Studio (585 Dundas St. E.)
Code and markup by Chris Dinn. ©Torontoverse, 2023